On April 23, Barbara Winslow will be doing a book reading/ signing of her new biography, Shirley Chisholm: Catalyst for Change.
The reading will be from 6-8pm and will take place at
Sister's Uptown Bookstore and Cultural Center.
1942 Amsterdam Ave. New York, NY 10032
Tel: 212 862 3680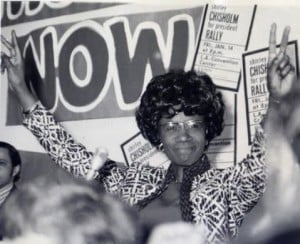 On May 19th, Barbara will be doing another book event at Bluestockings at 7pm.
Bluestockings
172 Allen Street, New York, NY 10002
(212) 777-6028